Become a Member!
Four-Show Membership
Lock in discount ticket prices by October 1, 2023.
(Four shows for one discounted price!)
Adults $198
Seniors 65+ and Veterans $162
Students $126
Don't miss your chance for insider access and the best ticket prices and seats for our 2023-2024 season. Membership enrollment closes on October 1, 2023.
One season membership buys seats to four great shows!
Membership Benefits include:
10% savings on tickets
FREE ticket exchanges
Preferred seating
Advance invitations to receptions and special events
Discounts/offers at local businesses
Special access to cast "Meet and Greets" and after-show discussions
Group rates $40 for groups over 12.
Email: [email protected]
Click here to purchase your membership by Oct 1st
A Note From Our Founder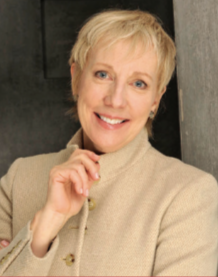 There are exciting changes afoot at Compass Rose Theater as we welcome you back for our twelfth season, offering professional theater to the Annapolis community and beyond. First, we welcome our new Executive Director, Barbara Webber. Having founded and run Compass Rose Theater since 2011, I will be stepping back this year and enjoying a new role as Theater Advisor. Our new theater at Maryland Hall held two critically acclaimed productions last season, The Sneeze and The Wizard of Oz. This year we are proud to offer three plays, a musical, and educational programming, including on-site and off-site classes and camps. New directors and performers will join the company of artists and designers with whom we have worked before to create a season enriched by our expanding pool of theater professionals. We know our Compass Rose community will extend a warm welcome to new staff, patrons, and supporters who will sustain us through this next season and beyond. May the love of live theater be with you!
Welcome Our New Executive Director!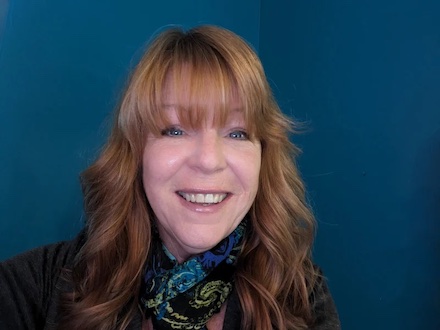 Barbara Webber
is a long-time Annapolitan and public relations business owner with over 20 years of experience in non-profit leadership, theater arts, and youth education. Webber previously held leadership positions in organizations such as Habitat for Humanity and Adopt-A-Classroom and led communications campaigns for non-profits, including, Artists Against Apartheid and Hollywood Women's Political Caucus, representing world leaders, activists, and humanitarian causes. She has also appeared on the stage across Maryland and Virginia, on television, and in videos. She created and led education-based theatrical performances for children throughout Maryland. 
2023-2024 Season
Sylvia
By A. R. Gurney, Directed by Estelle Miller
September 29—October 29, 2023

A quirky love story about a married man, his wife, and his spontaneously adopted dog at a time when the man is facing a crossroads. These relationships and how they affect the ultimate course of his future make it fun to watch and provide audiences with thought-provoking ideas about relationships, pets, and life.

(Explicit language, adult subject matter)



I and You
By Lauren Gunderson, Directed by Jerry Winters
November 10—December 10, 2023

Anthony arrives unexpectedly at classmate Caroline's door to finish an urgent assignment on Walt Whitman's Leaves of Grass. As these two drop their guards and share their secrets, a deeper mystery—that connects them both—is revealed.

(Contains adult subject matter, some language)



The Gin Game
By D. L Coburn, Directed by Rick Wade
January 19—February 18, 2024

In this winner of the 1978 Pulitzer Prize for Drama, Fonsia and Weller, two residents at a retirement home, play repeated games of gin rummy which are revealed as metaphors for their lives.  Their hilarious feisty games reveal the laughter, tears, and intimate details of their long lives and the bittersweet realities of their most challenging chapter.



The Music Man
Musical by Meredith Willson, Directed by Lucinda Merry-Browne
March 15—April 28, 2024

The Pied Piper, Peter Pan, The Rainmaker, The Music Man – all of these have one thing in common: a solution to the humdrum boredom of everyday living and the promise of a more exciting life. The truth of what is promised might be a fantasy, but the thrill of what can be is enough to get started toward a better life. In this lovely story, the Music Man comes to this sleepy Iowa town and finds love.   His pretense is uncovered but the joy of what he has brought is enough for him to be forgiven. Join us for this fabulous musical story where we discover once again that truth is better than fantasy, and that love is better than anything!



"A joyous and song-filled Wizard of Oz bewitches at Compass Rose Theater. The actors sing with power, capturing both the emotional and the comic moments, and the show is great fun for children of all ages." DC THEATER ARTS
"...Compass Rose Theater is back with a vengeance, alive and well in its new home at Maryland Hall ... Compass Rose has presented us with the perfect winter's evening entertainment." MARYLAND THEATRE GUIDE